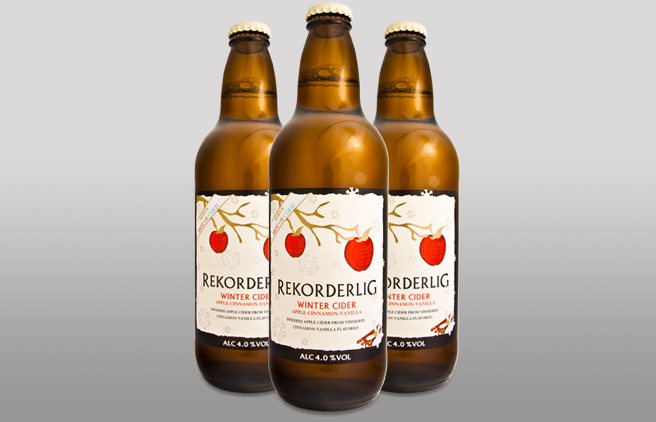 2011 was the year of the Cider. Rekorderlig Winter Cider was about to hit Australian shores to cameo alongside its other flavours, but time was not on our side. Christian Barton, Country Director of Chilli Marketing gave us a call advising us that 300,000 Rekorderlig bottles were on their way from Europe. However, the label artwork needed to be re-worked, the label printed then applied on each bottle in time for the promotions from the big supermarket chains. We welcomed Christian with open arms, assuring him not to worry and that we will have it under control.
The challenge was that these bottles needed to be in stores within 10 days from date of arrival, which proved to be a major task. The factory floor was transformed into a production hub of activity. With our dedicated production team we ran 2 shifts for 10 days using fully automatic, semi-automatic right through to manual application to complete the project 3 weeks ahead of schedule.
Christian from Chilli Marketing was overwhelmed by the efficiency and commitment to complete the project ahead of time. A truly great achievement by all involved.