DIGITAL FOIL PRINTING - MELBOURNE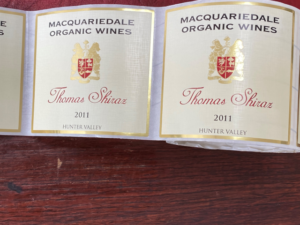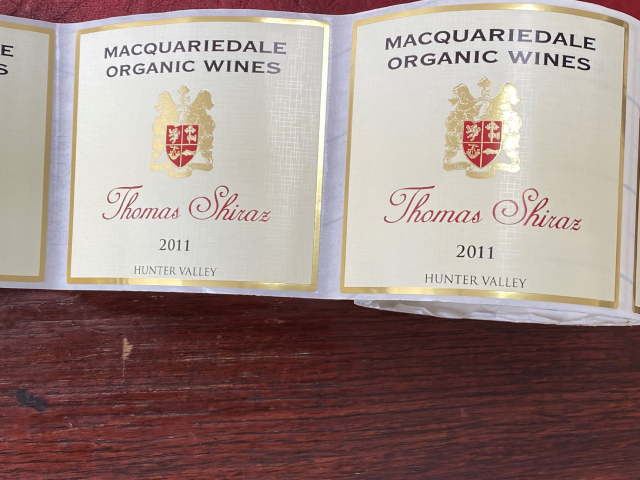 Foil stickers are a great way to make your products stand out from the competition. Gold, silver or holographic foil stickers create a high-quality, eye-catching effect and expand your label design options. At Fantastick Label Company, we provide professional digital foil printing services for clients across Melbourne and nearby areas. 
We offer custom stickers and foil labels in a range of sizes and finishes. We offer an extensive range of foil colours and high-quality paper sticker material that's flexible yet luxuriously thick. As Melbourne's expert label makers, we can print on a variety of materials, allowing you to completely customise your foil stickers to suit your products and brand.
Whether you're looking for food label printing, wine labels, security labels or anything else, contact us today.
FOIL STICKER & LABEL PRINTING
We can provide custom designed foil stickers and labels personalised to your products, brand or industry. Embossed foil printing is an excellent choice for luxury goods, premium food manufacturers, gourmet products, cosmetics and beauty services. They are a great way to offer quality assurance and complement the opulence and sophistication of your products.
Foil stickers are suitable for product labelling, window stickers, promotional handouts and more. They are waterproof, offer excellent clarity, are tough and durable and won't wrinkle, even when exposed to moisture.
FOIL LABEL PRINTING SPECIALISTS IN MELBOURNE
At Fantastick Label Company, we do more than just print stickers. We have an expert in-house design and prepress team that can work with you to create custom artwork for your labels.
Our experienced graphic designers can bring your ideas to life and design stunning artwork for your labels. To protect your foil labels and ensure the foil comes out crisp and smooth, we laminate them. Not only does this effect add additional thickness to your stickers but it makes the glossy foil highlights shine and stand out.
WHY CHOOSE US FOR YOUR PRINTING?
No set-up costs: Print your stickers in any size you desire without paying exorbitant die-cut charges.
High-quality materials: We use only the best quality materials that exude class and elegance.
Fast turnaround: We will have your foil stickers ready within 5 business days so you can bring your product to market without a long wait time.
Customised solutions: Our foil labels are fully customised to your requirements. Choose the shape, colour and finish you like and we take care of the rest.
Competitive pricing: Whether you choose from our ready stock or require a custom job, our foil sticker printing services are competitively priced.
EXPERT ADVICE
Our professional team is ready to provide expert advice, answer your questions and help bring clarity so you can make an informed decision. Forget about those frustrating Office works printing experiences. Let the printing company pros handle your printing requirements.
To discuss your needs, give us a call on 1300 940 217 or contact us online.