Contract Packaging Companies in Melbourne
Are you facing a resource shortage? Working against the clock to meet tight deadlines? Perhaps you are worried about packing oversized equipment? No matter what your packaging worries, Fantastick Label Service can help. We are a leading contract packaging service in Melbourne with years of experience. We provide the complete range of packaging services including labelling, shrink wrapping and Mail outs. Whether you are shipping products intrastate, interstate or overseas, we will ensure your products are packed suitably.
Contract Packing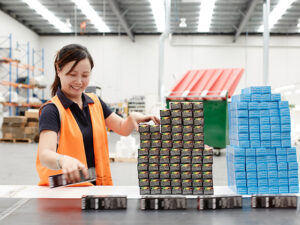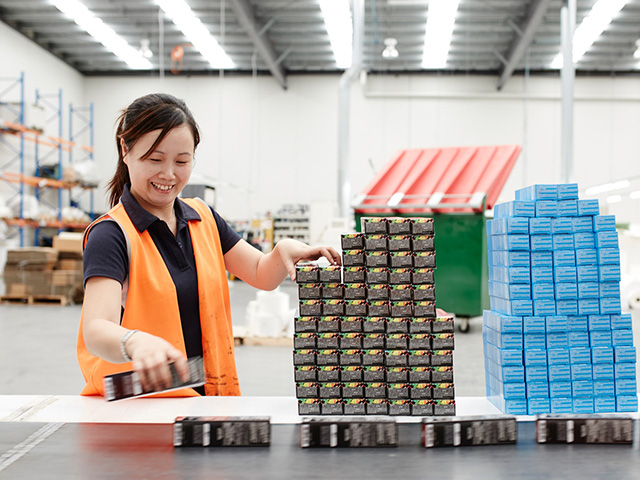 As part of our commitment to delivering a complete one-stop-shop to our customers, Fantastick Label Company also offers contract packing services including:
Fully automatic labelling
Semi automatic labelling
Manual labelling – specialty applications
Product assembly
Pack assembly
Promotional campaigns
WHAT WE DO
Whether you are preparing an important export shipment or packing a delicate product/equipment, our packaging specialists can help manage your requirements on a contractual basis.
We provide comprehensive kitting and assembly services and pack all types of products at our packaging facility in Melbourne.
From component assembly to general packaging solutions and shrink wrapping, we have you covered in every way:
Clamshell & blister packaging
Multi-packaging
Labelling
Shrink sleeving
Poly bundling
Flow wrapping
Shrink wrapping
Fulfillment services
Heat sealing
Stuffing and sorting
Labelling, tagging, and mail-outs.
Benefits of Using a Contract Packaging Service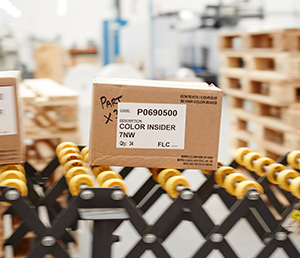 Lower overheads – By contracting your packaging requirements to us, you can experience several cost benefits. We can help you save money on storage space, equipment, employees and packaging. Without the need to invest in these resources, you can focus on expanding your production without any limit.
Packaging expertise – With a team of experienced contract packers, we assure you of expert knowledge and seamless support. This allows you to expand your product range and improve your core operations. We offer a highly cost-effective packaging solution and can even help with re-branding your inventory.
Profits – A reliable and efficient contract packager can help you save a lot of money (and time) on staffing and facility management when you have a short-term or seasonal packaging requirement.
WHY CHOOSE FANTASTICK LABEL SERVICE?
Flexibility – We are here to do whatever it takes to take care of your job from start to finish. We offer complete flexibility in achieving your project requirements no matter the hurdle, interruption or delay.
Experience – We are a family owned and operated business with a combined experience of over 32 years in the industry. With our knowledge, expertise and experience, we keep errors to the minimum to help you save money. We anticipate issues to ensure your requirements are met at all times.
Scalable – With a massive floor space, we can package all types of products and take on your job irrespective of the quantity you have in mind.
Customer Service – We are a team of friendly professionals who strive to deliver 100% customer service at all times. Whether you have a custom requirement, an urgent job, have a quick question or require an update on your job, we are just a call away.
Cleanliness – Our contract packaging facility is suitable for all types of products and is in kept in top condition at all times. You can be sure your product is being packaged in a clean facility.
Timely delivery – We fulfil all contract packaging orders in a timely fashion. We understand that you want to get your product to market quickly without wasting time. And we put in our all to help achieve your goal.
Request a Quote
Fantastick Label Service is a contract packaging partner of choice for an array of businesses. We would be happy to discuss your requirements and come up with a custom solution. Contact us today for a free quote.