Booklet Labels Manufacturers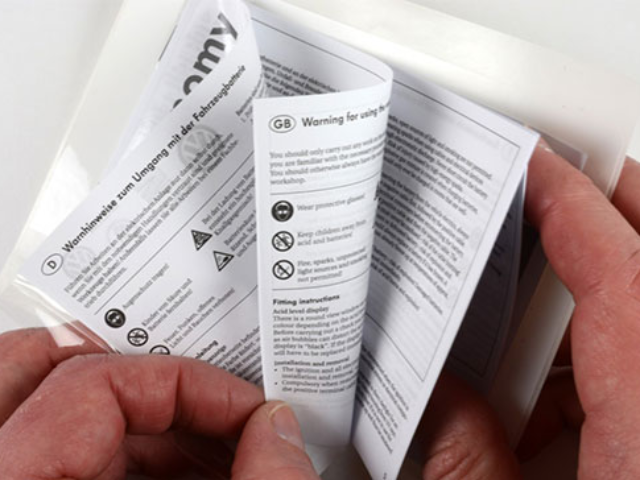 When it comes to labelling a product, you are often limited by the size of the container. A booklet label expands the available space by making use of the all-familiar booklet format. Important product information, technical details, or hazardous information that otherwise wouldn't fit can be easily added to internal pages. Booklet labels are a beautiful, cost-effective way to display extensive information on a small label area and deliver maximum brand impact.
Fantastick Label Company are one of the leading booklet labels manufacturers in Melbourne. We combine our experience, expertise, and knowledge to produce high-quality solutions to meet your booklet label requirements. As a leading supplier of customised labels for over 32 years, we are uniquely placed to help your business with your booklet label project.
FLC offers custom foil labels printing in an array of sizes and finishes. Our proven print process allows us to deliver premium quality foil stickers that exude quality and luxury. We offer an exhaustive range of foil colours and top-quality paper sticker that's flexible yet luxuriously thick. What's more, we can print and foil on an array of materials so you can completely customise your foil stickers to your liking.
WHY BOOKLET LABELS?
Booklet Labels are custom made labels designed for your brand. These are an excellent choice for luxury goods, premium food manufacturers, premium products and services, gourmet products, cosmetics and beauty services.
They are an excellent way to offer quality assurance and complement the opulence and sophistication of your products.
Booklet Labels are used for an array of product labelling, window stickers, and promotional handouts too. They are waterproof, offer excellent clarity and do not tear away easily. What's more, they don't wrinkle easily even when exposed to moisture.
APPLICATIONS FOR BOOKLET LABELS
The all-familiar booklet format makes it possible to present a vast amount of information. Booklet labels are created by combining the booklet format to a self-adhesive label. You can add recipes, in-depth product information, multiple languages, warning information, nutrition and supplement information, redeemable coupons, QR codes and a lot more.
Booklet labels can be used for an array of products from items with enhanced branding to government-regulated products with mandated information or in-depth usage guides.
BOOKLET LABELS ARE AN IDEAL CHOICE FOR: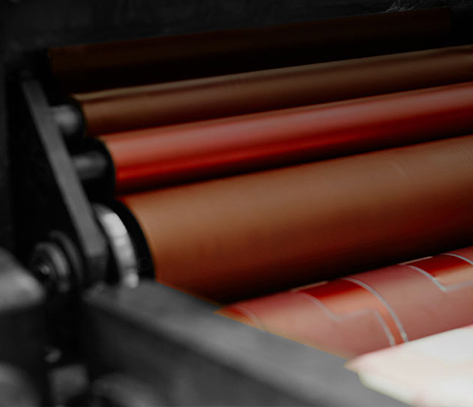 High-Quality Booklet Labels. Our booklet labels offer more than a generic label does.
Food products with recipes.
Chemicals requiring hazard information.
Promotional items with detailed information.
Regulated pharmaceutical containers.
Retail products with in-depth, branded stories.
Products meant for multi-lingual audiences.
We can incorporate an array of special features into our booklet labels such as:
Braille
Moisture resistance
Special finishes and adhesives
Security and tamper-evident features
Tactile warning triangles
Unique/random codes
Scratch off panels
Coping with temperature extremes
ENDLESS DESIGN POSSIBILITIES
Booklet labels are typically used to include an exhaustive amount of information on the product and are usually several pages long. They are printed separately from the product label and are adhered to it later. You can customise your booklet detail in several colour combinations, printing options, and materials to achieve the desired look and feel. What's more, we can even make the label removable.
RESEALABLE BOOKLET LABELS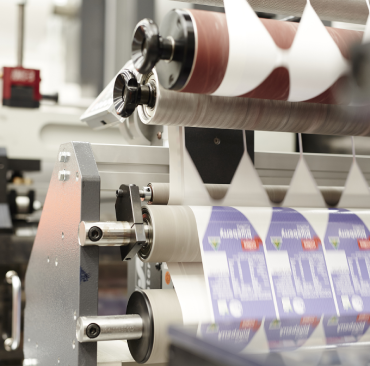 A resealable booklet label allows the user to open and close the label and reseal it every time. A reselable booklet label lasts for a longer time and protects the important information listed inside the booklet.
We can convert your booklet label into a resalable variant using three techniques:
Remove perforations on either side of the over lamination.
Use a film base label for the paper base label.
Eliminate start cuts and slits on either side of the over lamination.
Talk to Us Today!
We strive to make the entire process easy, effortless and smooth for our clients. We will walk you through the entire process and work with you at every step to deliver the perfect solution for you.
Through the booklet label printing process, you will have to make several decisions. Lead times, price, design are some of the important decisions. We can help you make the most of your label so you can get your message across effectively.
Contact us today to discuss your requirements or to request a free quote.