DIGITAL LABEL PRINTING - MELBOURNE
At Fantastick Label Company, we provide a wide range of professional digital printing services to clients across Melbourne and nearby areas. When it comes to digital labels, we use high-quality materials and the latest digital label printing technology to give your products a stunning visual impact.
Whether you are looking to introduce multiple product lines, upgrade your labelling, extend your product range or introduce on-pack promotions, we can work with you to create fully customised digital designs tailored to your business needs.
SHORT RUN LABEL PRINTING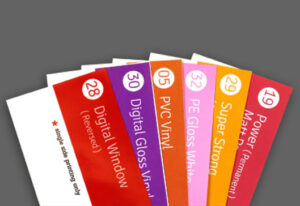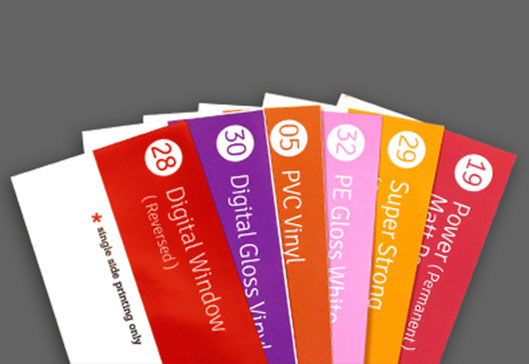 Our short-run label printing solutions allow you to make a big impression without breaking the bank. For small or growing businesses, it makes no sense to spend a huge sum on labels you might never use. With our digital label printing services, you can order what you need whenever you need it.
We specialise in producing small and multiple variant runs using the latest digital technology so you can respond to your target market and scale up effortlessly and quickly. Our smaller minimum orders mean that you can order multiple variant runs, which gives you maximum flexibility when you are exploring new product lines or testing your product labelling. Traditional print has always been restrictive in terms of minimum runs. With digital label printing, minimum run sizes are no longer a worry with short runs now practical and affordable.
Whether you're looking for food and beverage labels, sticky labels, wine or beer labels, digital foil printing, or anything else, we can provide cost-effective short run prints customised to your requirements.
VARIABLE DATA PRINTING
Variable data printing or VDP is a form of digital printing, in which elements such as text, graphics and images may be changed from one printed piece to the next, without stopping or slowing down the printing process and using information from a database or external file.
MINIMAL SET-UP COSTS
Digital label printing is quick and easy to set up with minimal lead times and fast turnaround on all printing. And with our online approval system, you can now approve your artwork and send it straight to the press.
COMPLETE CUSTOMISATION
Digital label printing gives you access to a wide range of materials so you can customise your labels. With full digital design services, the latest in printing technology and a wide selection of materials and finishes, we can help you create fully customised labelling for your products.
FASTER LEAD TIMES
When you are breaking into new or extremely competitive markets, you need to be extremely agile. With our digital printing solutions, you can have your labels ready in no time so you can go to market at the blink of an eye.
MARKETS WE SERVE
We produce an array of custom product labels including:
Food labels

Beverage labels

Wine and beer labels

Personal care labels

Health supplements label printing

Logistics labels

Non-adhesive and adhesive labels

High Quality Digital Label Printing
EXPERT ADVICE
Our professional team is ready to provide expert advice, answer your questions and help bring clarity so you can make an informed decision. Forget about those frustrating Officeworks printing experiences. Let the best printing company pros handle your printing requirements.
To discuss your needs, give us a call on 1300 940 217 or contact us online.