FOOD & BEVERAGE LABELS
At Fantastick Label Company, we provide premium quality custom food and beverage label printing and design services for businesses throughout Melbourne and across Australia.
Selling your product and surviving in the crowded beverage market can be challenging. With professionally designed and printed digital labels, you can establish a connection between your product and your target market and tell your brand story, all while providing essential information and product details.
Our food and beverage labels are great for making a visual impact on the customers, building brand awareness and promoting your products. From the visuals to the USP and vital information like ingredients and nutritional details, we can help you create labels that will ensure your products stand out from the competition.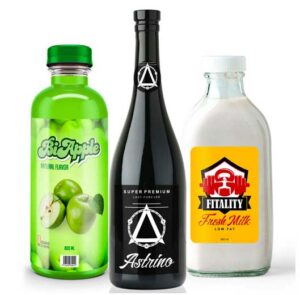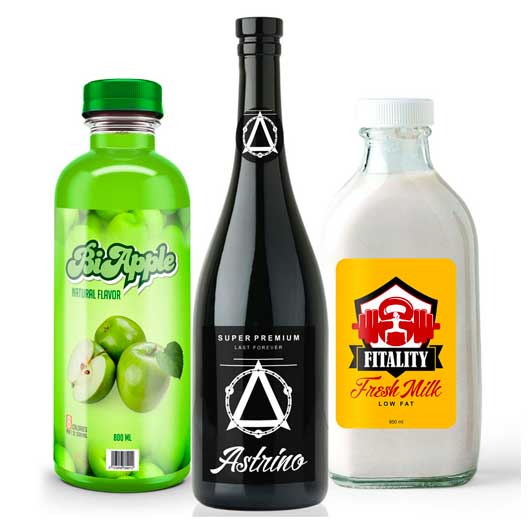 BEVERAGE LABEL PRINTING
Our beverage labels are designed and printed with the characteristics of the product firmly in mind. Since beverage packaging often has to withstand cold temperatures and wet conditions, it's vital that your labels are made from materials that can withstand these conditions. We use only premium quality materials and state of the art digital printing solutions to create custom beverage labels and food labels suited to the requirements of your products.
We can provide labels in a glossy or matte finish. They are suited for use with jars, bottles, cans and other packaging materials. Our sticky labels are manufactured using a special synthetic material that is resistant to water and oil and is suitable for use in wet and dry areas.
For expert digital printing services in Melbourne, contact the team at Fantastick Label Company today.
CUSTOM BEVERAGE LABEL PRINTING SERVICES
Get ready to explore an extensive range of vibrant custom beverage labels that will help you present your product in the market. With our custom designed and printed labels we can help you create the right look for your brand and target your customers.
We have a team of professional graphic designers and extensive experience printing premium quality labels for beverages of all types. Our team is ready to work with you to create unique labels for your products.
BEVERAGE BOTTLE LABELS
Whether you're looking for wine or beer labels or general beverage bottle labels, we can help.
We offer top quality beverage label printing services. Using the latest digital printing technology to deliver the best results, we can supply ready-to-use labels ideal for a range of products. Our labels feature strong adhesives that can withstand the temperature and moisture changes that beverages are subject to.
We can design and print labels in various dimensions and paper types depending on your specifications, allowing you to customise your labels to suit your products and target customers.
Whatever your labelling requirements, the team at Fantastick Label Company is ready to help. To discuss your project or get a free quote, give us a call today or contact us online.